Our mission is to provide a unique and personalized travel experience in Cusco that allows our clients to connect with the history, culture, and natural beauty of the region, through exceptional service, attention to detail, and expert guides.
Our vision is to be the leading travel agency in Cusco, recognized for offering the best tours and travel services, with a focus on sustainability and respect for the local culture and community.
Our goal is to exceed the expectations of our clients and guarantee their total satisfaction, through careful planning, the use of cutting-edge technology and constant training of our team.
Our
team
Meet our team who will assist you on your journey.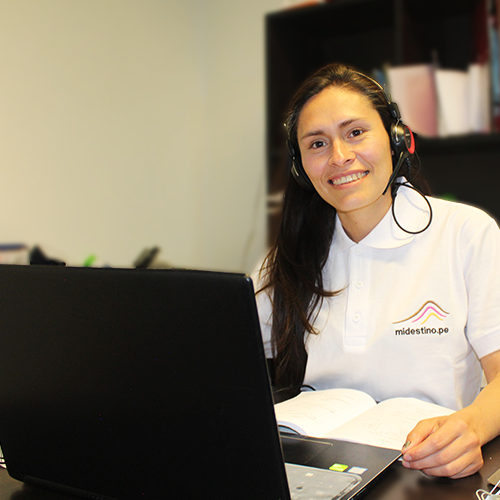 Bebssi specializes in traditional and adventure tourism throughout Peru.
Jimmy oversees the local agencies that work with us, he also controls the quality of the services we offer on our portal.
Maryori works hand in hand with the operating agencies and thus manages to get the best prices when putting together your itinerary.
Cinthia is always ready to answer all your questions before being able to put together the ideal package.
Jhonatan has a lot of experience in adventure tourism, his experience makes it possible to have an ideal trekking package for you.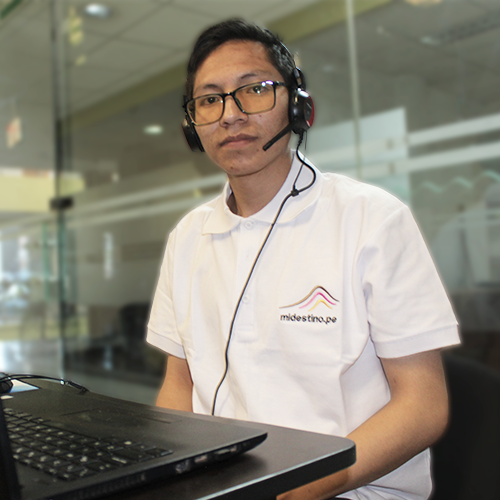 Nerio, in charge of our campaigns in all our social networks, in addition to updating our portals.
Our
Guides
Meet our team who will assist you on your journey.